Sales & Support Materials
Supporting our dealers in the Sales process is very important to us. We know the effect a Paradise Pictures Memorial Portrait can have on family when they visit the gravesite and see the finished memorial. As a result, we support your sales process by providing the following resources upon request:
Samples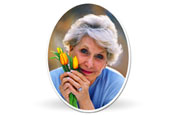 We believe an actual sample is your single best sales support resource. The customer can see and feel the quality of the Paradise Pictures Memorial Portrait up close. Request one for each of your sales people.
Counter Display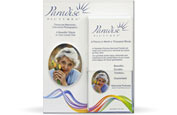 Our Counter Display includes an actual Paradise Portrait and rack cards featuring our Portraits on one side and AdmiredLife on the other. Place the Counter Display where customers have the opportunity to pull a rack card to create interest.
Rack Cards (4" x 9")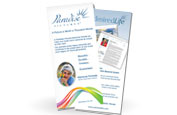 These full color cards come in batches of 40 and are intended to refill the Counter Display or for other direct or indirect marketing activities. Request them when you need sales support materials to hand to your customer.
Guarantee Certificates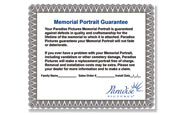 Our Memorial Portrait Guarantee is the gold standard in the industry. If providing our guarantee certificate to your families can support your sales process, please request them in batches of 25 and give them to the family when their Memorial is completed.
Please call (800) 960-8040 to order Sales Support materials.